About the filmmakers
About the HIV Legal Network
The HIV Legal Network (www.hivlegalnetwork.ca) promotes the human rights of people living with and vulnerable to HIV/AIDS, in Canada and internationally, through research and analysis, advocacy and litigation, public education and community mobilization. The Legal Network is Canada's leading advocacy organization working on the legal and human rights issues raised by HIV/AIDS. We're proud to be the executive producer of Consent: HIV non-disclosure and sexual assault law. On behalf of the organization, its staff members — Alison Symington (Director of Research and Advocacy), and Janet Butler-McPhee (Director of Communications and Advocacy) — served as co-producers of the film (with Alison Duke).
About Alison Duke
Alison Duke is an award-winning independent filmmaker, and formed Goldelox Productions – a boutique film, video and multi-media production company – in 2001. Alison has been producing and directing for over 10 years and serves as the creative director of the company. A renowned figure in her field, Alison brings an electric feel to her work, encompassing a variety of skills to each production including packaging and branding entertainment products. Her films have aired on a range of cable, private and public networks including: Superchannel, TVO, Sundance Channel, CBC Newsworld, Much Music, MuchMoreMusic, BET, Rogers Television, TVOne, Encore, Black Starz, Oxygen, LIFE Network and OMNI1. Alison has worked on many informative productions commissioned by various prominent organizations, as well as more creative mainstream productions. Read more at www.alisonduke.com.
About Eugene Weis
Eugene Weis has worked in the film industry as an editor for the last 10 years entrusted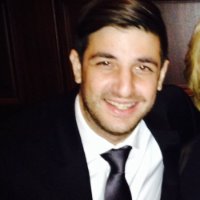 by the top Directors and industry professionals in the Canadian film business. His most recent work as Editor of Milk, premiered at Hotdocs 2015 in Toronto and was nominated for best feature documentary at the 2015 Hollywood Film Festival. Weis also edited The Poet of Havana, winner of the Audience Choice Award for Best Documentary at the 2015 Gasparilla International Film Festival. The Poet of Havana aired on HBO Latino across the United States in October of 2015. Who The F**K Is Arthur Fogel garnered Eugene a nomination for "Best Picture Editor" by the Canadian Academy of Motion Pictures (2015); the film aired on HBO Canada and can be spotted on Netflix.  Select titles from his filmography include: Positive Women: Exposing Injustice with Producer and Director Alison Duke, a film uncovering the facts about the criminalization of HIV-positive women living in Canada; Desert Riders, with Director Vic Sarin, an exploration on the controversial issue of child trafficking in the UAE; Teaching the Life of Music with Director David New, a film that examines music education as a form of outreach with children living in poverty; Let's Talk About It, which gave Weis the opportunity to work alongside Academy Award nominated Director Deepa Mehta; and The Forgotten Woman, which won the Best Documentary award at the Hollywood Film Festival in 2008. Samples of Eugene's work can be found here: https://vimeo.com/user18316233.